Security of your diamonds is a smart and good investment
20 Jul 21
Diamonds are loved by everyone.
A solid vault is a good investment.
Some tips for the safekeeping of your diamonds.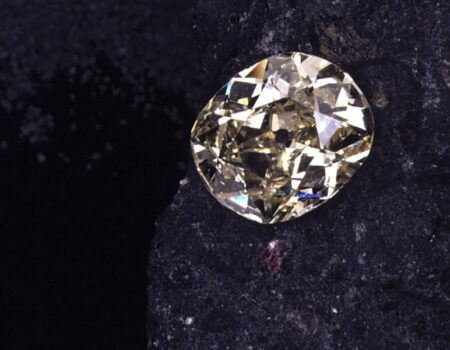 Diamonds are loved by everyone
A survey by the British insurer Sheila's Wheels shows that more than a third of the women that had been surveyed, had their wedding or engagement ring stolen. World-wide is jewellery one of the most stolen items at a residential burglary.
Robert Read, specialist at insurer Hiscox says: "cheap boxes for jewellery are very easy to break open. That is why it is a good investment to store jewellery and diamonds in a secure vault that is anchored to the wall or the ground. "
A solid vault is a good investment
Diamonds are a timeless and good investment, so do not hide them on obvious places such as drawers in the bathroom or bedroom. Also the most absurdly hiding places are for professional burglars easy to detect. Steve Loyd of ADT states that "the last place where someone would search, such as the lining of curtains, is the first place where burglars will search."
For those who do not wish to keep diamonds or expensive antique jewellery at home, is a safe deposit box in the bank worth considering, especially for jewels that are only worn on special occasions.
It is important that the insurer is aware that the jewels are kept in the bank and not at home. Hiring a safe is a good investment for anyone who doesn't want to receive a visit by burglars.
Some tips for the safekeeping of your diamonds
A golden tip is to take pictures of all the diamonds and jewels and to keep all the certificates and proofs of purchase in a safe place, separate from the diamonds and jewels.
To ensure a safe and good investment, BNT Diamonds works together with specialized couriers. Further is the purchase and delivery fully insured. We will be happy to assist you with investment advice.
Read more here:

With this article, BNT Diamonds strives to inform you thoroughly about investing in diamonds. No investment can be guaranteed to be without risk or fully according to your expectations. That is why we recommend to research the risks and aspects of investing in diamond properly to ensure that you make the right choice for your portfolio.