Visit our showrooms
Showrooms available on appointment only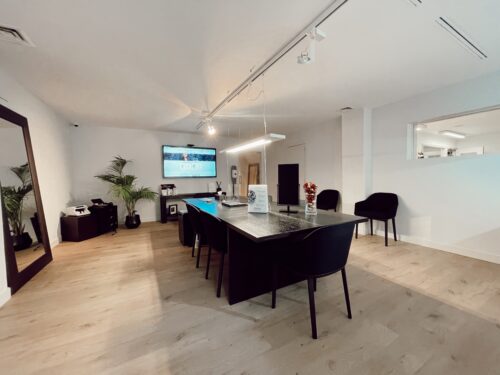 Opening hours
All our showrooms are available for visits on appointment from Monday to Friday, from 9:00 to 17:00

Appointments on Saturday are only exceptionally possible.
Way of working
During a private visit, BNT Diamonds's diamond specialists will give you professional advice in your search for the perfect jewel. In a peaceful environment, you will experience the unique aspects of the BNT Diamonds collection. If you would like to visit our showroom, it is required to schedule a personal appointment in advance.

During your visit, we will show you our high quality diamond jewellery in white gold, set with zirconia instead of real diamonds. This way, you get a very clear idea about what the design of the jewel will look like. Of course, we also have a couple of real diamonds to show you. This will enable you to notice the quality difference between the diamond qualities standardly offered by BNT Diamonds.

It is not possible to take the diamond jewel with you immediately if you decide to purchase it during your visit. This is because we only start the production process of your diamond jewel once we received your payment.

Because of this production on demand, BNT Diamonds is able to deliver high quality diamond jewellery at an exceptional price/quality ratio. Your jewel will be created by hand in our headquarters in Antwerp to guarantee the exquisite quality that BNT Diamonds stands for. After the production process is completed, we can send the jewels by insured shipment to an address of your choice.